.
Please follow this link to schedule training. 
We are located in the Malone Engineering Center, room 003B
.
Find us
Find us with the Yale campus map:
Find us with a Google map:
If you are driving, a convenient place to park is a garage on Grove Street: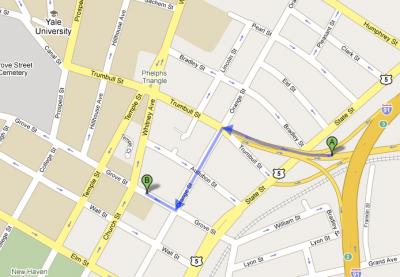 There are also five-hour parking meters on Hillhouse Avenue, next to the lab.
Trains:
The Malone Engineering Center is 1.5 miles from the New Haven Union station (Amtrak and Metro North). There are always taxis queued in front of the station. In fact, that's pretty much the only place you can find taxis in New Haven. There is a free Yale shuttle bus from the train station. Walking is also a good option.